Solihull racing driver Nick Yelloly returned to Germany last weekend for the third round of the VLN series at the Nürburgring Nordschleife.
Teaming up with BMW Motorsport factory driver Sheldon van der Linde in the BMW Team Schnitzer M6 GT3, the duo qualified in third place in the field of 186 cars.
As the race approached the heavens opened, making the mixed-class race even more challenging around the iconic 'Green Hell'.
A strong start to the race saw the #42 M6 GT3 running in second place until an unfortunate incident saw van der Linde aquaplane off of the circuit.
Despite clipping the barriers and losing some time the duo managed to recover to finish the four hour race in a strong fifth place.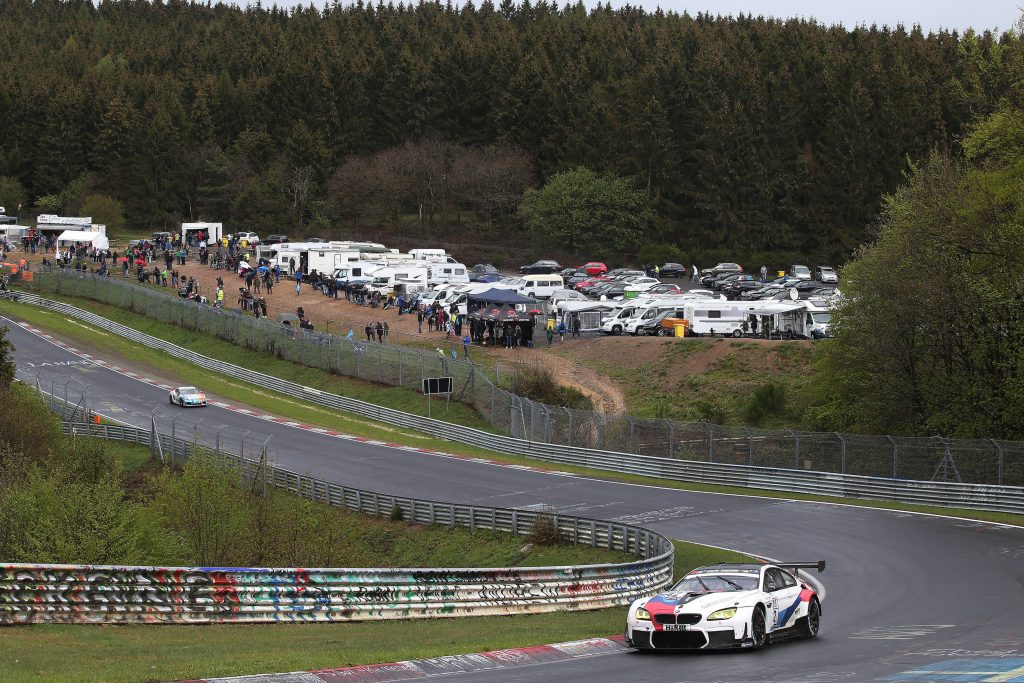 How was the switch from the BMW 2 series last time you were at Nürburging?
The main difference between the 2 series and M6 GT3 was how to approach the slow cars during the lap. I feel I got on top of it quite quickly, but finding ways past and judging if the slower cars had seen you or not was pretty tricky!
Were the conditions as bad as they looked from TV/trackside?
Yes the conditions were completely crazy, the rain at some points in the race was so hard I was sure we would get a red flag… when cars are spinning down the straights you know it's heavy!
What happened in the early stages with Sheldon when running in second?
Sheldon did a mega job in his stint, we were 2nd for a long time. Unfortunately we got caught out with some aqua planning on the GP circuit and clipped the barriers. We lost some places yes, but managed to continue after a minute or so and get back in the game.
How was it managing traffic in the challenging conditions?
The tricky conditions made passing the slower cars a whole lot more difficult. This was because for two reasons really, one as the spray hampered our vision and two because being aggressive when passing could end up in sliding into a car and taking us both out. So you had to take a bit of extra care during that time!
How much do you have to change your driving style for the wet conditions?
Driving style wise in the wet you always have to go looking for the grip. As it was my first time in the wet at both the Nordschleife and in the M6 I was exploring quite a lot with lines and that seemed to help the most.